Panel Session: Canadian Electrical Code – Top 25 Questions You Should Be Able To Answer
Saturday, September 24
10 a.m. – 12 p.m. International Centre, Aviation Room B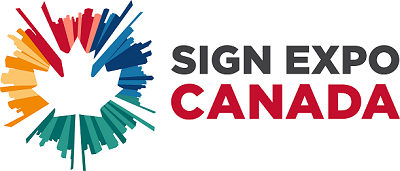 Pre-registration is required.
*This session is open to SAC-ACE members only.
Electrical compliance is mandatory in all Canadian provinces and territories. A clear understanding of the Canadian Electrical Code (CEC) and its standards is key to the correct specification, installation and operation of signs. CEC was most recently updated in 2015.
New for 2016, SAC-ACE members are invited to attend an interactive panel discussion, including presenters from Ontario's Electrical Safety Authority (ESA), officials from the Canadian Standards Association (CSA) and Underwriters Laboratories (UL) and a representative of the International Association of Electrical Inspectors (IAEI). The discussion will address various nuances of the CEC as they apply specifically to sign manufacturing, installation and retrofitting.
Register now
Exhibitor And Sponsor Demonstrations
Exhibitor Demonstrations
New for 2016, a select number of exhibitors will be conducting in-booth educational demonstrations on
Friday, September 23
10:30 a.m. – 10:45 a.m.  ND Graphics (Booth 401): Tackling Difficult Estimates with the Spike Laser Measurement Device
12 p.m. – 12:45 p.m. 3M Canada (Booth 441): 3M Wrap Film Series 1080 featuring Knifeless Tape
1:30 p.m. – 1:45 a.m. Media Resources (Booth 501): Uptime and Serviceability of LED Displays
4 p.m. – 4:15 p.m. HP Canada Inc. (Booth 101): "Saving the World, One Printer at a Time" – Leveraging Latex Technology
Visit The HUB to get more information on additional scheduled exhibitor demonstrations
Wrap Sponsor Demonstrations
The sponsors of the Design and Wrap Competition—3M Canada and Arlon Graphics—will also be on hand to provide 'wrap show and tell' product demonstrations at the Wrap Feature Area:
Friday, September 23
11:15 a.m. – 11:45 a.m.  Arlon Graphics: Car Door Wrap
1 p.m. – 1:30 p.m. 3M Canada: Helmet and Textured Wall Wrap
Saturday, September 24
10:45 a.m. – 11:15 a.m. Arlon Graphics: Car Door Wrap
11:15 a.m. – 11:45 a.m. 3M Canada: Helmet and Textured Wall Wrap