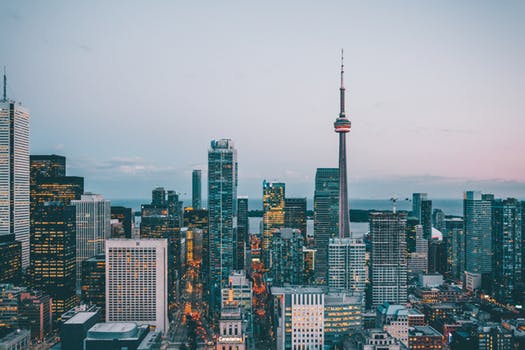 On May 7, 2018, the sign industry had their annual touch-point meeting with City of Toronto's Sign Bylaw Unit staff.  The meeting objective was to review what's new and what to expect from the year to come.
During the meeting, the City of Toronto Sign Bylaw Unit staff updated us on the revamped Sign Permit and Information Page.
We recommend that all users review the page, but here are just a few of the notable features:
Check the Status of Your Application: This feature allows users to follow the progress of a permit through the review and/or inspection stage.  A user can check also their sign variance status.
The Building Permit Application & Inspection Status site does not contain information about permits that are more than five years old, closed or cancelled. Information contained on this site is updated as of the previous business day.Application status can be searched by address, ward, application number.  We found it easy to navigate and recommend users to check it out.
Request for an Inspection:  This feature allows users to request an inspection via a link on the website.
Whenever a Sign Permit is issued, one or more inspections will follow. Your Inspector will be listed on the Sign Permit, and you can contact them to arrange for a footings/foundation inspection for ground signs, and a final inspection for all signs once the installation has been completed.Sign By-law Unit Inspectors also carry out pro-active inspections to ensure that signs in Toronto comply with the Sign By-law and Ontario Building Code, and do not present any health or safety concerns.
Inspection Request Web ApplicationUsing the Inspection Request web application from your computer or smartphone, you can:
– Schedule an Inspection
–  Re-schedule or cancel an inspection
–  View upcoming inspectionsTo request an inspection online, you will need to have your permit number and provide contact information of the person who will be on site to meet the inspector at the requested time.

Information on Submitting a Sign Permit: This page contains information on the required forms, documents and drawings needed to submit an application depend on which type of approval you are seeking.
It includes detailed lists for the following:
– First Party Sign Permit
– Third Party Sign Permit
– Sign Variance
– Sign Bylaw Amendment
– Signage Master Plan
– Preliminary Project ReviewApplications can be submitted via email to signbylawunit@toronto.ca. Please be sure to include the address in the subject line of your email.