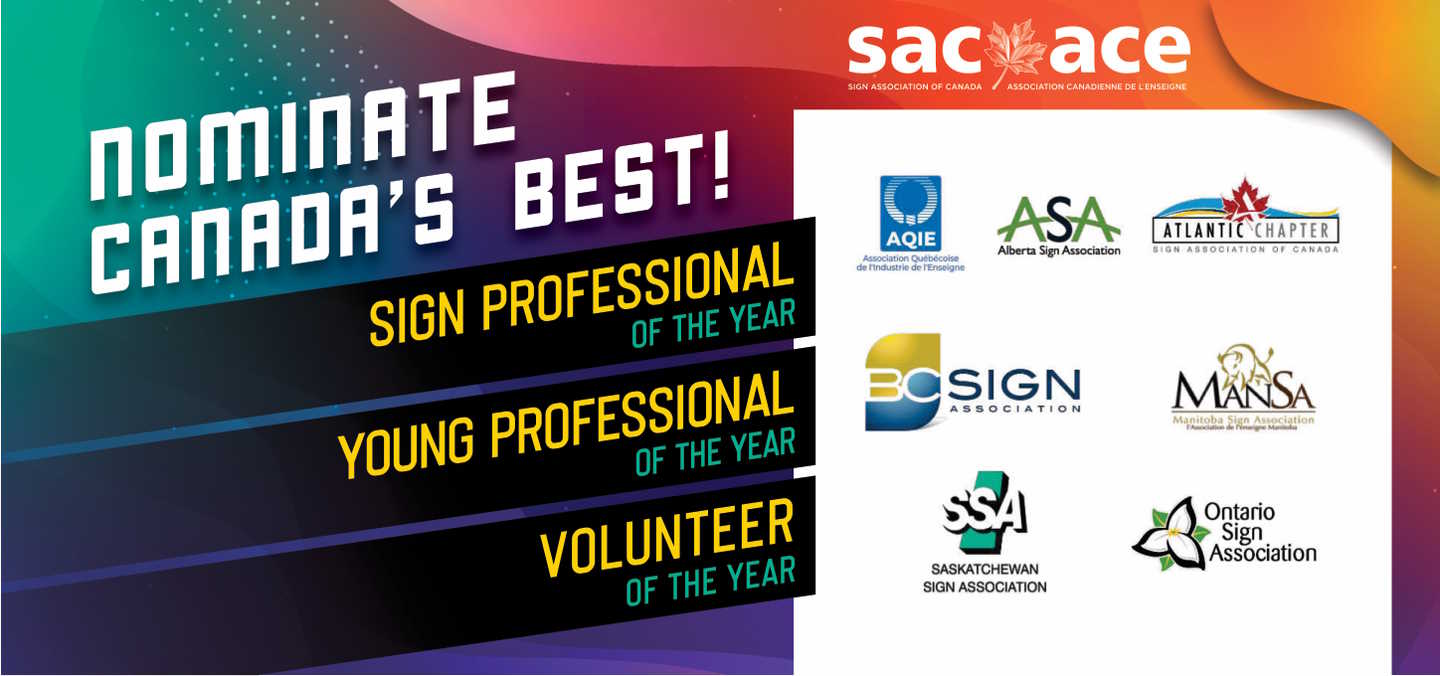 Nominations are now open for the Sign Association of Canada Awards:
2023 SIGN PROFESSIONAL OF THE YEAR
2023 YOUNG PROFESSIONAL OF THE YEAR
2023 VOLUNTEER OF THE YEAR
Our industry would not be the same without the contributions of outstanding individuals who share their time and wisdom with peers and the association. Members are encouraged to submit nominees for the award.
Do you know someone who fits the bill? Check out the considerations for each award category and nominate someone today!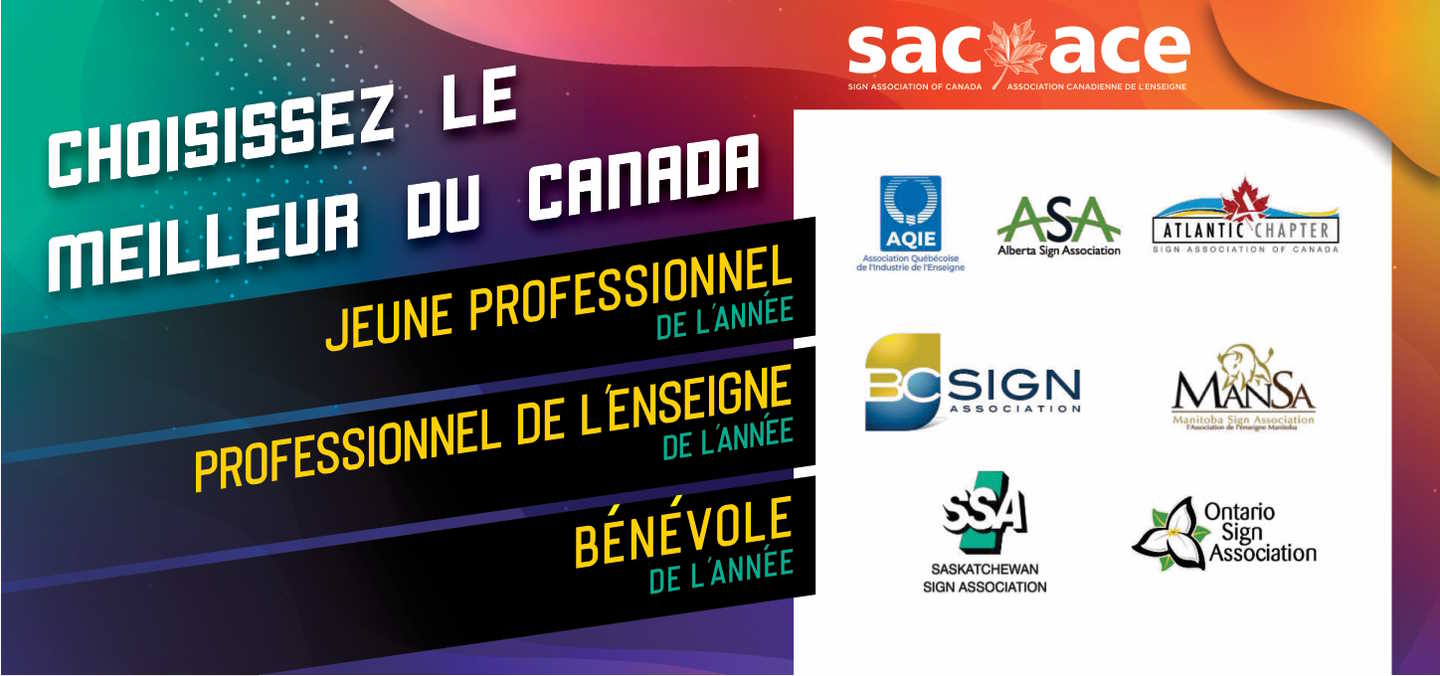 Les nominations sont maintenant ouvertes pour les prix de l'Association canadienne de l'enseigne :
Professionnel de l'enseigne de l'année 2023
Jeune professionnel de l'année 2023
Bénévole de l'année 2023
Notre industrie ne serait pas la même sans les contributions de personnes exceptionnelles qui partagent leur temps et leur sagesse avec leurs pairs et l'association. Les membres sont encouragés à proposer des candidats pour ce prix.
Connaissez-vous quelqu'un qui mérite une reconnaissance? Consultez les critères pour chaque catégorie de prix et nom.