Saturday, September 24 | 11:15 AM – 12:00 PM / 1:15 PM – 2:00 PM
Fabrication Zone, Booth #255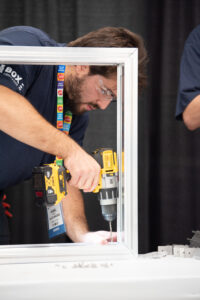 In two separate timed contests, teams will compete against each other to build SignComp's EconoComp system cabinets. Teams are assessed on speed and the quality of the cabinet produced. No prior experience is needed to compete. All are encouraged to come watch and learn a few new tips and tricks for efficient, but accurate fabrication.
If you have not pre-registered, see Sign Association of Canada staff in The Hub, Booth #155 to see if there are spots available. Sign Box Challenge sponsored by EM Plastics. Product supplied by SignComp and SloanLED.