Sam Markle appointed Honorary Chair of Sign Expo Canada 2019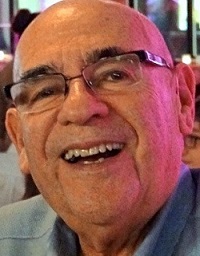 We are pleased to announce that Sam Markle has been appointed as the Honorary Chair of the Sign Association's National tradeshow, Sign Expo Canada 2019.
Born in Winnipeg, Sam transformed his one-man sign painting operation into a full-service, high profile international architectural sign company. The Brothers Markle Inc. (co-owned with his brother Jack), pioneered the renaissance of neon, and the landscape of downtown Toronto and its environs changed forever. They produced many landmark signs including the iconic "Sam the Record Man" 25' spinning neon record (which has been declared a heritage site – not the building but the sign!).
Mr. Markle is past president of the Sign Association of Canada and has served on several executive positions within the association. He is also a past Vice-President of the Art Dealers of Canada. We look forward to working with Sam throughout the year and welcoming him to our annual Best of Canada's Sign Industry Awards Evening at Sign Expo Canada on September 20, 2019.