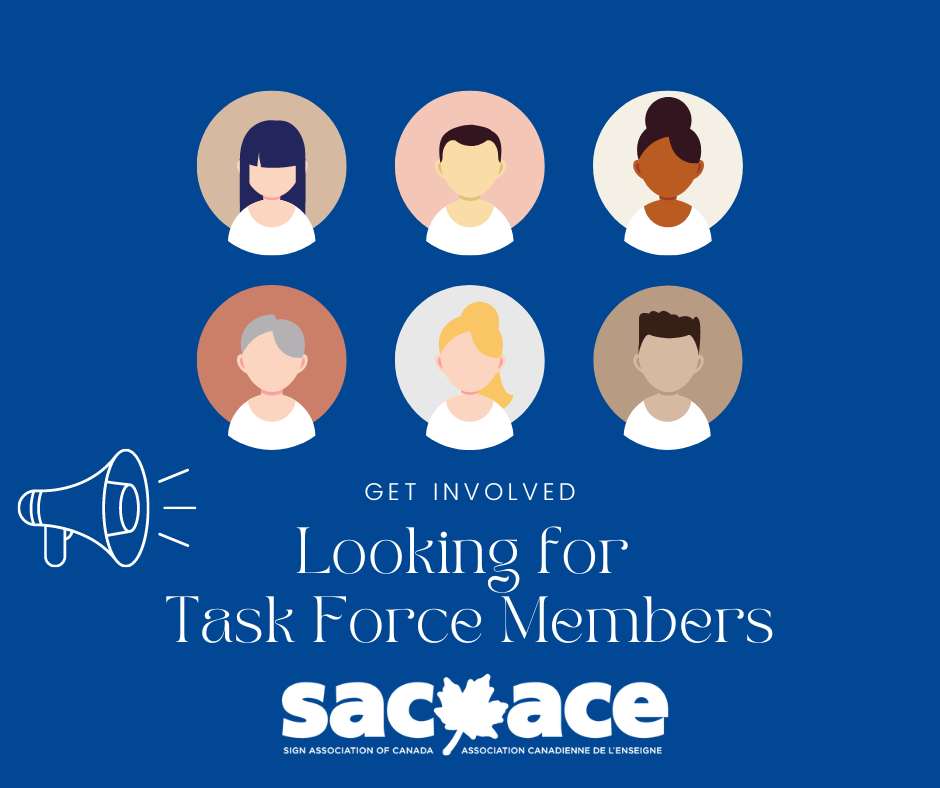 We are looking for new task force members to join us in 2023.
Committees and task forces are critical association mechanisms for involving its members, tapping into their specific expertise, ensuring that different perspectives are incorporated and for cultivating volunteer leaders.

Task forces are an excellent way of getting involved in the association, becoming known in the industry for your area of expertise and getting ready for involvement on the association's Board of Directors.
We are currently looking for members to join the following task forces:
Membership Task Force:

Task Force Role: Provide input and feedback on member campaigns with a goal of increasing membership engagement and ensuring that association's benefits and activities add value to members.
Meeting frequency: as needed (no more than 1hr a month)
Sign Expo Canada/Awards Night Task Force:

Role: Advisory and support to Sign Expo Canada and Awards Night planning, operations and attendee marketing
Specific activities:

Serve as a sounding board for attendee marketing strategy
Serve as a sounding board for session topics and activities for the Sign Expo Canada show
Provide input and support as requested by task force Chair
Meetings: March to September
Government Relations Task Force:

Role: Provide vision, direction and leadership in developing initiative to educate, monitor and review legislation as it pertains to the regulation and activities at the municipal, provincial and federal level.
Specific Activities:

Review Bylaws, regulations and propose changes
The opportunity to serve on a Task Force/Committee is open to SAC-ACE members in good standing and the deadline to submit your interest form is Monday, March 20th.
SUBMIT YOUR APPLICATION