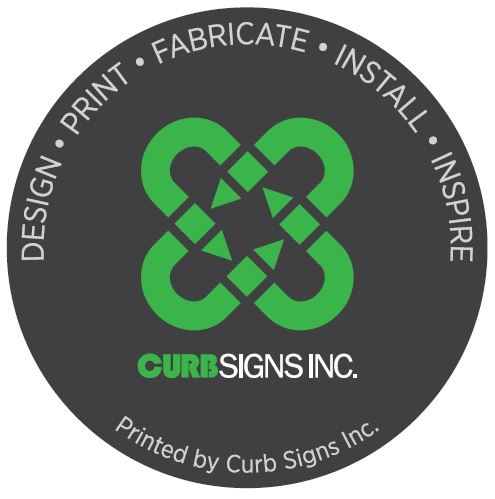 The team at Curb Signs Inc. have evolved from a humble small sign maker to an award-winning custom sign business that clients rely on to make their custom projects come true.
Within only a few short years, two brothers started in a basement apartment and worked tirelessly to grow a business based on client's expectations and customer service. With a 'no job is too small' and 'no request is too big' mentality, they quickly impressed new clients on service, speed, and quality.
Holding onto these core values, Curb Signs quickly started to impress Canada's largest Residential and Commercial developers with every project they completed. Their clients rely on the team to create, execute and install their vision of branding and marketing to the public.
Under Joseph Gatt, (owner) the talented team of salespeople, coordinators, fabricators, and installers have continuously worked towards creative solutions to unique signage installations. Some of which have gained them awards in Ontario, Canada, and Internationally for unique channel letters, creative 3D structural signage, and large exterior wall coverings.
This journey has not been without risks. In 2014, Curb Signs acquired Ellis Studios, one of Canada's oldest traditional silk screen printers. They continue to keep their roster of national brands supplied with now modern digital printing and fulfillment. Curb Signs plans to continue to expand with more business acquisitions in the future.
These projects have been achievable by invigorating the company with talented staff, leading technology and supporting vendors. As a company, they have strived to be on the top of the wave of new products and technology. With this style of progress, they have been highly accredited by other international industry leaders as "one of the most vertically integrated sign manufactures" they have supported. To that, Curb Signs has a huge sense of pride in their accomplishment.
Now Curb Signs Inc, after a few moves and growing pains, have set up a 25k sq.ft. facility in Aurora, Ontario and serves all of Ontario and many locations across Canada for their national clients. They will continue to strive for their clients praise through continued service, excellence, innovation, and creativity.