Are YOU ready to ROCK? Register for BOCSI Awards Night, a blend of celebration & networking!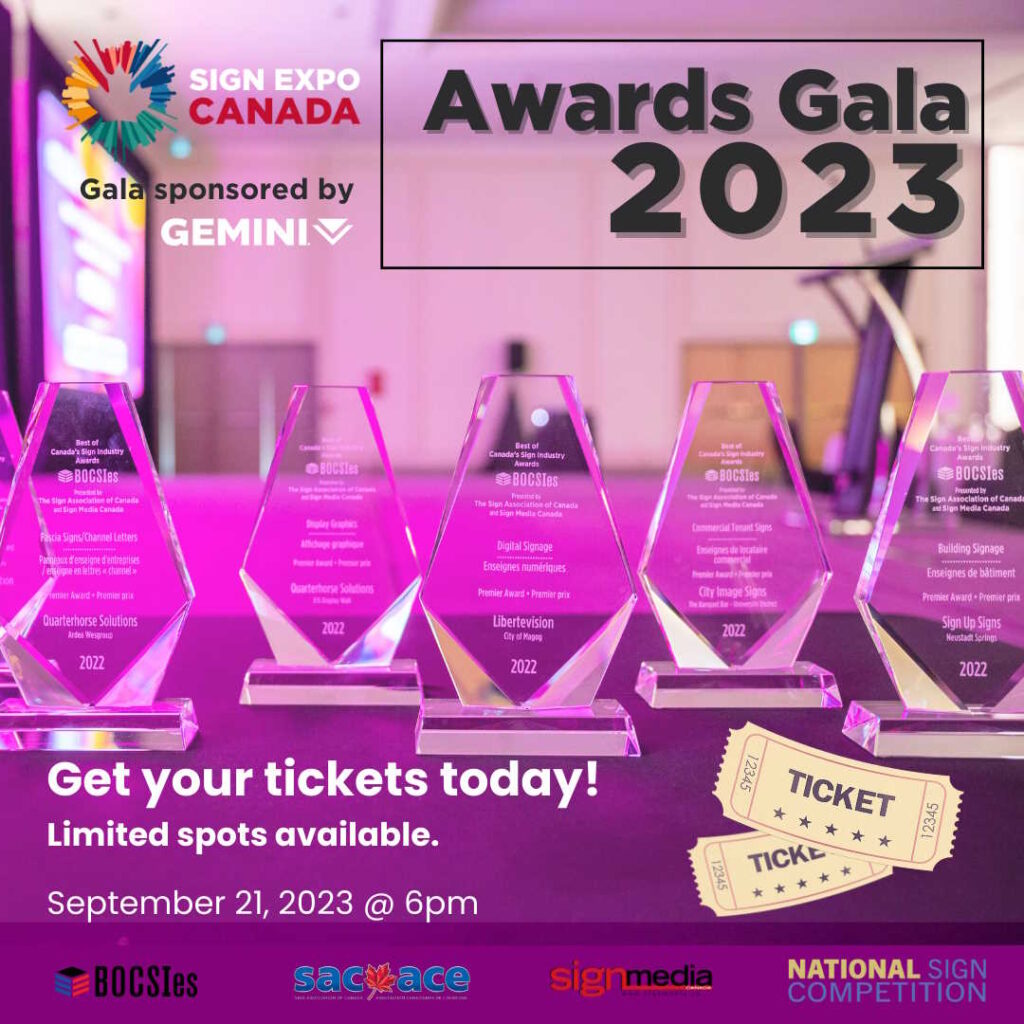 We are thrilled to invite you to our Rocking 50's themed Best of Canadian Sign Industry Awards Night taking place on September 21, 2023, at the Hilton Toronto Airport Hotel.
Why Attend?
Celebrate Excellence: Celebrate the best in the industry! In conjunction with Sign Media Canada, the Sign Association of Canada will be awarding Best of Canada's Sign Industry Award to National Sign Competition winners. In addition, we will be honouring four individuals with SAC Awards to celebrate and thank them for their dedication to the industry.
Trivia & Casino Night: Engage in a fun-filled evening with trivia and a casino night.
Networking: Connect with leading players in the Canadian sign industry and expand your professional network.
Dinner & Cocktails: Enjoy a sumptuous dinner at 7 PM, preceded by cocktails at 6 PM.
Fun: Did we mention that we are going to have a jukebox? If there is a tune you have to hear, please connect with us in advance so we can make sure that it's there
Venue: Hilton Toronto Airport Hotel & Suites, Room A&D, 5875 Airport Rd, Mississauga, ON L4V 1N1.
Ticket Pricing:
Individual: $180
Table of 8: $1400 Reserve Your Spot Now
Join us for an evening of celebration, networking, and fun. Bring your team and/or invite your clients!