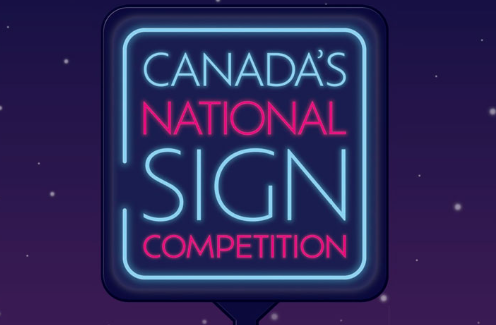 The clock is ticking! The deadline for the 2023 National Sign Competition is now LESS THAN A MONTH AWAY. This is your chance to showcase your talents and creativity to a national audience and be recognized for your hard work and dedication.
In addition to individual project entries, we also invite sign companies to enter the 2023 Sign Company of the Year award. This is a great opportunity to showcase your company's dedication to the industry.
The deadline for entries is May 7, 2023, so don't wait. In addition to being featured in the August issue of Sign Media Canada, National Sign Competition winners will be honoured as the Best of Canada's Sign Industry and presented with a BOCSI award at Sign Expo Canada's Awards Gala this September in conjunction with the Sign Association of Canada!
Submit your entries today and join the ranks of the best signmakers in Canada. We can't wait to see what you have in store.
*Signs must have been installed in Canada between March 31, 2022, and March 31, 2023.
Good luck!
Montrez votre talent au Concours national d'enseignes 2023!
Le temps file! La date limite pour le Concours national d'enseignes 2023 est dans MOINS D'UN MOIS. C'est l'occasion de présenter vos talents et votre créativité à un public national et de faire reconnaître votre travail et votre dévouement.
Outre les projets individuels, nous invitons également les entreprises d'enseignes à participer au Prix de l'entreprise d'enseignes de l'année 2023. C'est une excellente occasion de montrer l'engagement de votre entreprise dans le secteur.
La date limite de dépôt des candidatures est fixée au 7 mai 2023, alors ne tardez pas. En plus d'être présentés dans le numéro d'août de Sign Media Canada, les lauréats du Concours national de l'enseigne seront honorés en tant que meilleurs de l'industrie de l'enseigne au Canada et recevront un Prix du SCIE lors du gala de remise des prix de l'Expo Enseigne Canada en septembre, en collaboration avec l'Association canadienne de l'enseigne! Soumettez votre candidature dès aujourd'hui et rejoignez les rangs des meilleurs fabricants d'enseignes au Canada. Nous sommes impatients de voir ce que vous savez faire.
*Les enseignes doivent avoir été installées au Canada entre le 31 mars 2022 et le 31 mars 2023.
Bonne chance!