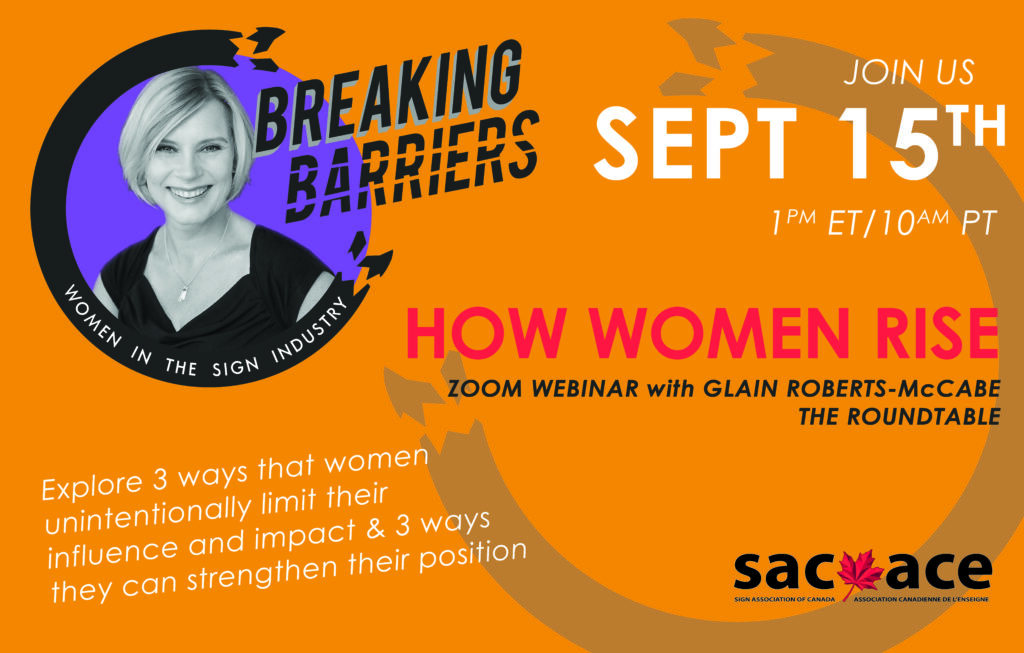 How Women Rise
Around the world, women leaders are being heralded for their approach to handle crises. The most recent Covid-19 pandemic has put a spotlight on female leadership and our inherent ability to navigate challenges. So why are women still so under-represented in the upper levels of our organizations? In this session, Glain Roberts-McCabe, Founder & President of The Roundtable and master leadership coach, will share 3 ways that women unintentionally limit their influence and impact and 3 ways they can strengthen their position. We'll explore:
3 things women do that derail their careers:
underestimating their expertise,
building but not leveraging relationships, and,
minimizing their accomplishments
3 things that would strengthen their position
know your values
understand your strengths
build your community of champions
Session Details:
Date: Tuesday, September 15, 2020
Time: 1:00pm – 2:00pm (EST)
Price:
Members – FREE
Non-Members – $20
About the speaker:
Glain Roberts-McCabe is the founder and President of The Roundtable, a company that helps leaders navigate change, disruption and growth. The Roundtable is best known for their group and peer-based coaching and mentoring programs that help organizations galvanize culture and accelerate business performance all while building leadership capability. In 2018, Glain was named one of Canada's Women Entrepreneurs of the Year. Glain is the author of the Amazon best-selling books 'The Grassroots Leadership Revolution' and 'Did I REALLY Sign Up for This?!' and believes that leadership is a privilege. Her personal mission is to inspire ambitious leaders to connect to their bigger purpose and passion so that they can lead with intention and leave a legacy that feels good. For a full bio click here.
Register here: https://sac-ace.ca/news-events/webinars/#id=20146&cid=1191&wid=1008501