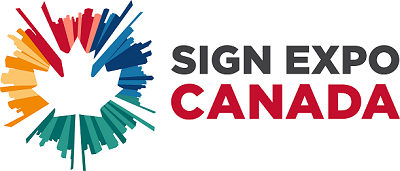 CANADAS NEXT WRAP STARS 2022 (SEASON 2)
This year's Sign Expo Canada will feature a unique wrapping competition where teams from different wrap shops will work together to compete for the title of "Canada's Next Wrap Stars".  The two-day competition during Sign Expo Canada will have teams wrapping window, floors, vehicles, and one surprise item to find out who exhibits the best wrapping skills, and more importantly, how they can work together to achieve overall success.  Prizes will be given to both winners of the competition and attendees who come to interact with the competition.
Arlon will host a VIP Training day at The Wrap University in Whitby Ontario for the winning team! This is your opportunity to choose the topics to create your tailor-made training day. Breakfast and lunch will be served! The substrates available for training are, rivet boards (both corrugated and standard), deep channel vehicle panels, brick wall, glass, concrete floors, cinderblock, painted walls.
How it works:
Six teams (max 4 per team) will compete against each other by wrapping items from each station. Three teams will compete each day and one overall winner will be chosen on the final day of the competition. Each team will be selected on the day of the competition by contest organizers. Teams will be judged on wrapping skills, creativity, speed and teamwork.
Materials featured will be printed graphics for wrapping, solid color wrapping films, and cut vinyl which will be used on various substrates.
The competition will be held on the show floor of Sign Expo Canada, September 23-24 at the International Centre in Mississauga (ON).
Winning team will be announced on Saturday at 1:30pm, must be present to win.