President: Taylor Blanchett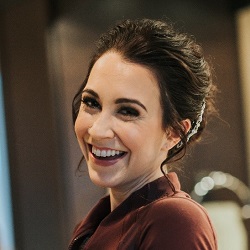 Taylor Blanchett-O'Donnell is proudly part of the fourth generation to work at Blanchett Neon, a family owned & operated Western Canadian custom sign company. As Corporate Services Manager, she is responsible for business development, health & safety, brand presence and strategic direction, and works alongside senior management and the ownership group to develop, demonstrate, and execute our vision of excellence every single day.
One of the founding members of the Sign Association of Canada's Young Professionals Network, and an active member in both the provincial and national sign association, Taylor is passionately driven to promote the sign industry as a viable career path, and was formally recognized as part of the next generation of industry leaders by being named to the ISA Elite Class of 2018. In her personal time, Taylor enjoys eating her way around the world with her best friend and husband, Darcy, and trying to keep up with their fur-baby, Bella.
Vice President: Lee Murphy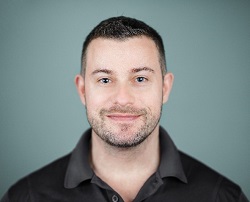 Lee Murphy represents Access Signs Inc, a national signage company out of Longueuil, Quebec. As a senior sales representative, he is responsible for business development, client satisfaction and expanding Access Signs' visibility throughout Canada and the United States.
As the Vice President of the Sign Association of Canada's Young Professionals Network, Lee promotes the signage industry as a rewarding career option to the younger generation. Having been named to the International Sign Association's Elite Class of 2019, Lee was recognized as an industry influencer throughout North America. Fun fact: Lee can't swim yet his Doberman Lincoln and daughter Ella Grace can.
Senior Advisor Engagement: Matthew Lavery

Matthew Lavery is the Project Coordinator for Spectra Advertising and Signs (Concord, Ontario), a sign shop with 25 years in the business and a loyal member of the Sign Association of Canada and OSA and ISA, Matthew has dedicated his life to the sign industry for 12 years now and his passion and drive has already started to show results.  With a signage background in installations, painting, sales and project coordination there's not an avenue of the sign industry Matthew isn't comfortable giving advice or recommendations based on experience.
He is the founder of the "Young Professionals Network", is on the SAC board for the Events and Fundraising committee and serves a role on the board for Sign Expo Canada 2019. In 2017 Spectra had made it a point to involve their shop in the youth moment by participating in a Co-Op exchange program with a local high school  (St. Elizabeth CHS) something which Matthew feels super passionately about, this goes hand in hand with the ever-growing Sign Manufacturing day (SAC-ACE)project which he and the shop take part in every year.  In 2018 Matthew was accepted into the ISA Elite program ( 2018 year of the G.O.A.T)  making him the second in his shop to join the ever-growing network (Robert Ascenzi 2017), although he completed the course he hasn't slow down spreading the word as an alumni and encourages others to get excited and involved as much as they can.  Matthew has served as an example to all young people; the sign industry will provide you with opportunity as long as you put in the time and effort.
"2019 we don't plan on slowing down, YPN has finally put together a core of individuals all who share one collective goal, to inspire to promote to network and to continue to build this industry.  I get excited when others are equally excited about the plans we have".
Treasurer: Bashir Hamis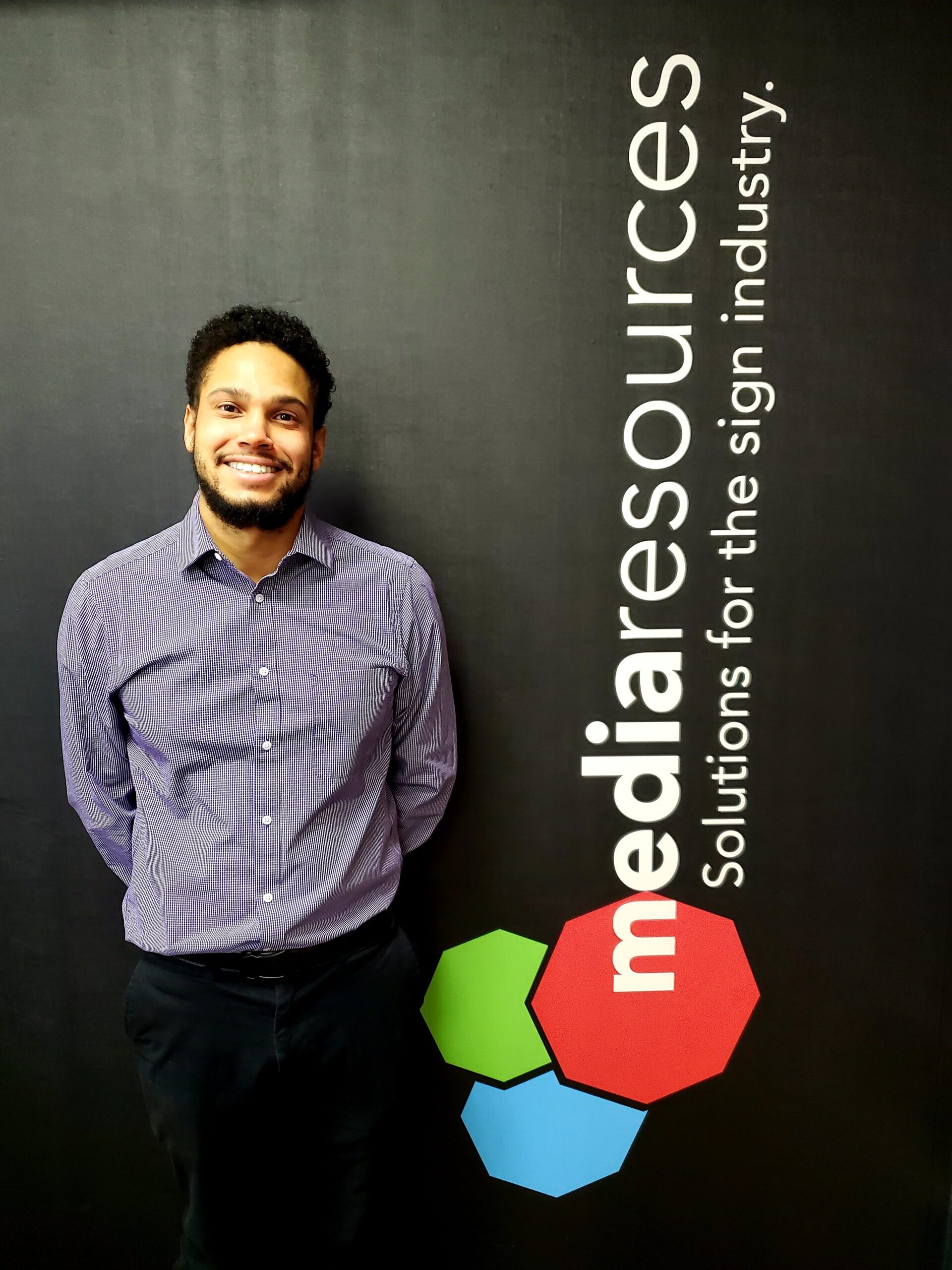 Meet Bashir Hamis, or as his friends call him Bash. Bash works for Media Resources Inc. and has been for 5 years. Bash started from the bottom at Media Resources, first working with the install department, installing over 100 signs & displays. He quickly moved into the Digital department, learning how to build the Digital LED signs. Once his tenure was done there, he moved onto the print department finishing large format banners. After showing so much dedication to the company he was quickly promoted to a Project Manager role, to assist the sales and install team with their orders. From there, he quickly got another promotion to pre-sales support and estimating digital LED signs. Most recently he was promoted once more and is now working in sales, focusing on sports and indoor projects.
Chair of Outreach: Shannon Summers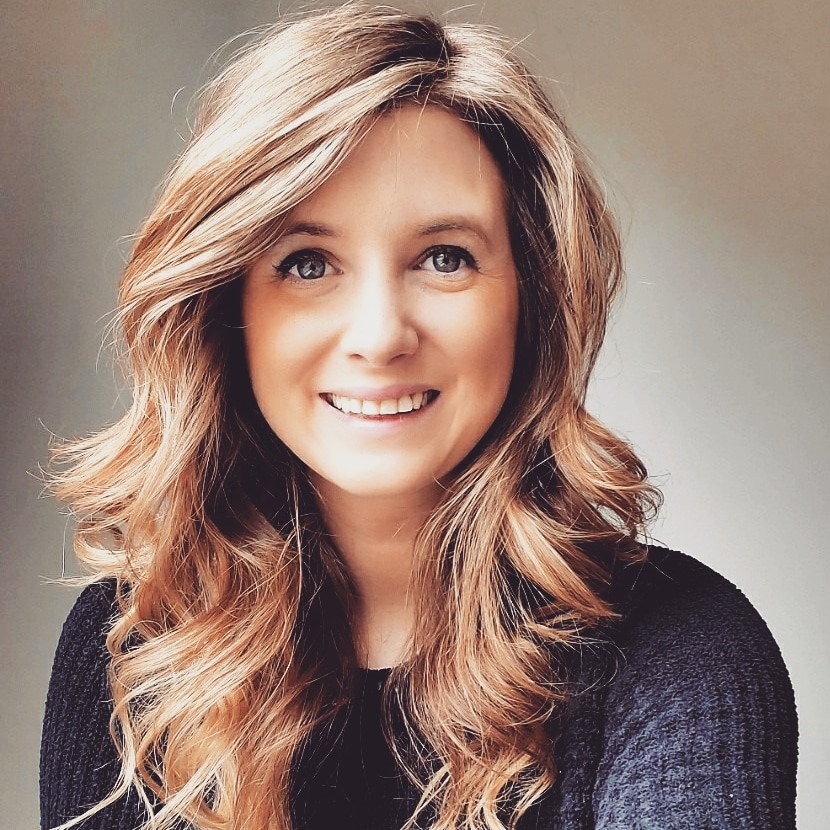 Shannon has been in the sign industry for 5+ years. She began her journey in the sign industry at an OOH company, doing the content management for a cross country network of 40+ digital displays. Shannon decided to switch paths towards the software side of digital advertising and joined the Media Resources team. She began consulting as the UX Specialist, focusing on improving and upgrading their software and content services. Shannon has grown within different sectors of Media Resources and is currently the Digital Project Manager, managing all (big & small) digital LED projects.
Fun fact about Shannon, her first word was "Lightbulb"!
Chair of Events: Krista Edwards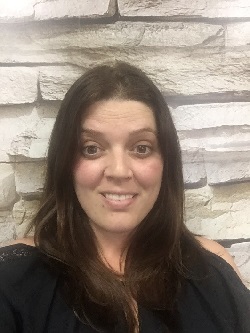 Krista Edwards has been in the sign industry for 9 years. She is a project manager and sales rep for Media Resources International Inc. She has recently graduated from Sheridan College with Honours in their Project Management Course and will be taking the PMP exam in June 2019. As a second generation of her family in the industry, the "Sign Biz" has affected most aspects of her life – and she intends to keep it that way!
Chair of Marketing and Design: Stacey Gagne

Stacey Gagne is the Business Development Manager at Signex Manufacturing, the largest sign manufacturing facility in Manitoba, serving local, national, and international clients. She leads the sales and pre-production teams and is the front of the company promoting the products, services, and most importantly the quality of Signex Manufacturing. She is always looking for creative ways to expand clientele and build long lasting relationships with both existing and new clients.
Stacey began working with Signex Manufacturing in 2010 as a graphic designer. This role provided her with the extensive product and manufacturing knowledge along with the completion of the Building Supervisors for Tomorrow program through the Winnipeg Construction Association, that she now uses to help assist and develop her team. It is this wide range of knowledge and experience she has gained over the years that has allowed her to work alongside so many different contractors, project managers, and architects on noteworthy projects.
Stacey is on the board of the Young Construction Leaders of Manitoba and is a part of several committees such as The Winnipeg Chamber Ambassadors Program, City of Steinbach Business Development Committee, and Summer in the City. She is also a very active member of the Manitoba Women in Construction.
Chair of Education: Emily Butko-Wallis

After graduating from an Honors Degree of Fine Arts from the University of Toronto, Emily went to on to complete an advanced diploma in Graphic Design and Production from Niagara College. Emily paid her way through post-secondary as a freelance graphic designer, writer and small business consultant. After working from home, traveling the world, and travelling back and forth from Niagara Falls to Toronto for many years, Emily decided in 2016 to join the family business. Alongside her Husband, Mark, and his parents, Jeff and Elaine Wallis, Emily Joined the team at Signature Sign and Image in Niagara Falls. Emily wears many hats at the local sign shop, including  Business Director, Graphic Designer, and HR. The main thing I enjoy about working in the sign industry is the connections I make with local business owners, influencers and decision makers. I like that my career gives me the opportunity to help other businesses and organizations in my community grow and thrive. I also love that designing and building signs allows me to contribute to the improvement and growth of my community in a meaningful way.
Chair of Installation & Safety: Mark Wallis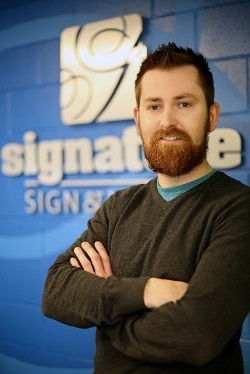 Mark Wallis began working for his Parent's Niagara Based Sign company at the age of 15. After spending summers and after school hours in his parents' sign shop, Mark quickly picked up on all aspects of the sign business. From design, to project management, to installation, fabrication and service, Mark has always been involved with every aspect of the business. After high school, Mark studied multi-media and design production at Fanshaw College to gain a better understanding of the digital side of the sign industry. Upon completing his degree, Mark returned to Niagara Falls to join his parents as co-owner of Signature Sign and Image. Recently, Mark has taken small family business to the next level by investing in a variety of new equipment, expanding the services and products, Signature Sign and Image offers, as well as modernizing the business operations by introducing new project management software.
Mark has been recognized by the International Sign Association as part of the Associations ISA Elite Program (2017). The group of 37 young professionals is chosen from thousands of applications across North America and recognizes strong leadership and talented young professionals who represent the next generation of industry leaders.
Mark was also awarded Outstanding Young Professional by the Sign Association of Canada (2017) for demonstrating strong leadership skills, a strong sense of integrity and demonstrating active use of best practices in his role.